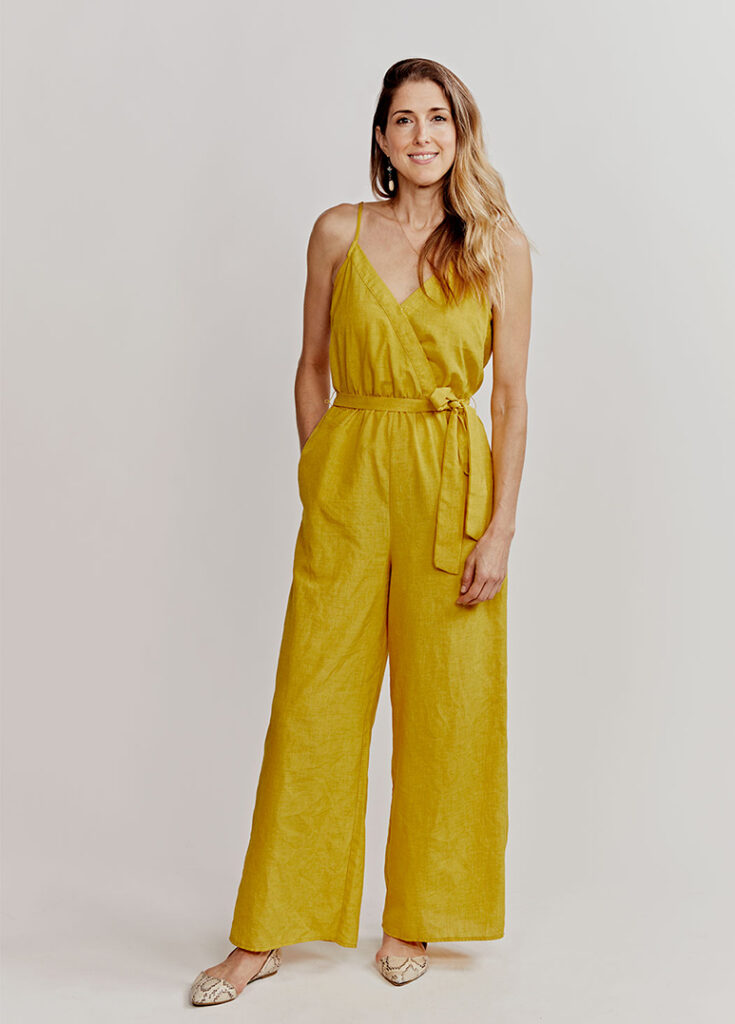 Noell Eanes
Acupuncture
N
Noell Eanes, MAc, is a licensed acupuncturist, Advanced Acudetox Specialist and wellness consultant whose passion is helping clients heal and create a deeper, more loving relationship with themselves, their bodies, and the world around them. She earned a master's degree from the Maryland University of Integrative Health and has completed post-graduate studies in both Chinese and Japanese and healing like Shakuju Therapy (needle-less acupuncture).
As an Eastern Medicine practitioner, Noell practices acupuncture as well as other techniques such as gua sha, cupping and moxibustion as well as prescribing Chinese herbs. She's a Level 1 Reiki Master and underwent qigong and yoga teacher training, is a Certified Spiritual Healer and a Certified "Infinite Possibilities" trainer. Noell works with clients to balance their mind, body and spirit through dietary therapy, spiritual guidance, and energy clearing and enjoys integrating EFT (Emotional Freedom Technique), breathing techniques, and visualization exercises into her sessions.
Noell regularly addresses the following areas: stress management, women's health issues, fertility, emotional well-being (with a special focus on fear and anxiety), insomnia, pain, trauma healing. Voted Top Women in Wellness New Orleans 2018 and Amongst 9 Best Acupuncturist in New Orleans for 5 years in a row, her accolades speak to the efficacy of this dynamic mix of modalities she uses within her practice.
She decided to explore holistic health when she witnessed her young grandmother's pillbox filled with nearly a dozen medications. It was that exact moment Noell realized Western medicine was doing her grandmother a disservice by not addressing the root causes of her illnesses. When her grandmother died a few years later, it fueled within her a desire to pursue a more holistic approach through acupuncture and Eastern Medicine.
Noell has lived in Delaware, Tennessee, and Maryland, and today resides in Orleans parish with her cat Lucas and enjoys spending quality time cuddling with her partner, listening to Ram Dass lectures and nerding out over the beauty of nature.
Healing Modalities
Her specialized training includes the following niches of Eastern medicine:
Classical Chinese Five-Element Acupuncture
One of the major systems of thought within Traditional Chinese Medicine is Five-Element Acupuncture. Based on the five elements of nature: fire, earth, metal, water and wood, Five-Element Acupuncture has been used in Traditional Chinese Medicine as a method of diagnosis and treatment for over two thousand years. Sometimes referred to as the "Five Phase" theory, it is believed the five elements represent our controlling and creative energies. Ideally, all five of these elements should be in balance.
Advanced NADA Detox
An ear acupressure and acupuncture intervention for trauma, substance misuse, abuse, dependence and related behavioral and mental health conditions. The NADA protocol as it exists today consists of the insertion of small, stainless-steel, disposable acupuncture needles into five points on the outer surface of a person's ear. The points used in the NADA protocol are Sympathetic, Shen Men, Kidney, Liver, and Lung.
Qigong
A traditional Chinese mind-body-spirit practice that improves one's mental and physical health by integrating posture, movement, breathing technique, self-massage, sound, and focused intent.
Reiki
A healing technique based on the principle that the therapist can channel energy into the patient by means of touch, to activate the natural healing processes of the patient's body and restore physical and emotional well-being.
Chinese Herbs
Chinese herbal medicine is part of a larger healing system called Traditional Chinese Medicine. Herbs are used to correct, restore and maintain the balance of Qi in the major organ systems.
Cupping
Cupping is a type of alternative therapy that originated in China. It involves placing cups on the skin to create suction. The suction releases stagnant Qi and blood in Chinese medicine, and may speed healing with increased blood flow.
Moxibustion
A treatment in which mugwort herbs are strategically placed at different points on the body and burned, without causing harm.
Gua Sha
A traditional Chinese healing method in which a trained professional uses a smooth-edged tool to stroke your skin while they press on it. This motion raises small, red, rash-like dots that show under your skin called petechiae. People often use gua sha to treat chronic pain and is not limited to any one area of the body.
Japanese "Needle-less" Shakuju Therapy
A treatment that uses an instrument called a Teishin or Shakuju needle instead of standard acupuncture needles. The Teishin and Shakuju needles are non-insertive tools that are placed on the skin at various points on the abdomen and back to help focus and direct Qi (energy) into the body. This non-insertive technique was developed by Kobayashi sensei in Japan and is a very powerful treatment that helps restore and balance energy in the body. This style of treatment is great for everyone and is especially useful for those who may be needle sensitive.