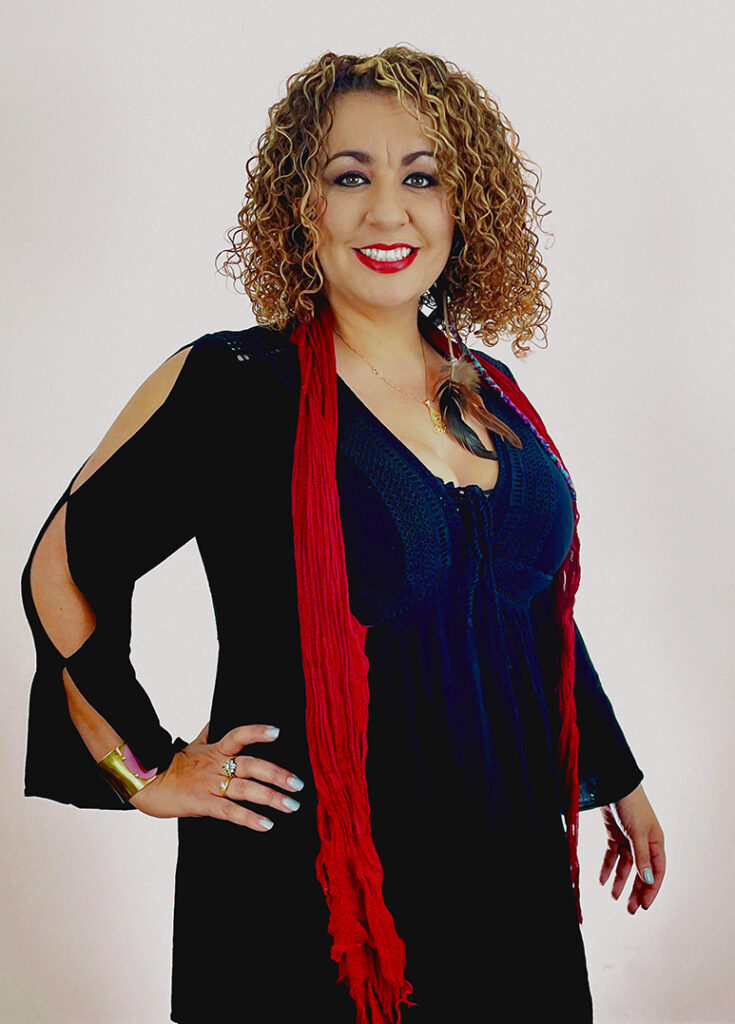 Sarah Zoghbi
Licensed Professional Counselor
S
Sarah Zoghbi is a Licensed Professional Counselor and internationally trained psychotherapist who provides a psychodynamic approach to therapy and incorporates various ancient and holistic practices in order to facilitate healing of the mind, body, and spirit for her clients.
Sarah has studied at institutions including Loyola University New Orleans, Touro College Berlin, Louisiana State University, and the University of Oklahoma. She is certified in psychedelic integration therapy by Fluence Psychedelic Training and certified in aromatherapy by the Atlantic Institute of Aromatherapy.
Sarah had her first career in theatre design and production and meanwhile had always been inspired by various teachers of meditation and ceremony. Her clinical work began in 2013 at an inpatient naturopathic retreat clinic in Hawaii where she trained in mindfulness, breathwork, eco-therapy, and naturopathic lifestyles. She went on to study psychology in Germany, where she trained in shamanic drum journey work and autogenic hypnosis relaxation training.
Sarah works with her clients to cultivate a trusted significant relationship and safe space to welcome honesty with oneself, illuminate depths of consciousness, and explore new ways of being. Depending on the client's individual needs, Sarah may provide any number of holistic healing modalities including ketamine assisted psychotherapy, psychedelic integration therapy, aromatherapy, shamanic journeys, autogenic hypnosis relaxation training, mindfulness, meditation, breathwork, naturopathic lifestyle psycho-education and/or expressive arts therapies.
Sarah treats adults (in both individual and group settings) who are experiencing a range of personal and interpersonal issues. Sarah sees patients seeking support for trauma & complex trauma, emotional instability, anxiety, depression, identity development, relationships & life transitions, and compulsive behaviors including substance dependence.
In 2020, Sarah Zoghbi was honored with Loyola's Ignatian Award and New Orleans' 40 Under 40 award for her work in mind-body-spirit innovative care, including founding and directing Care for Creatives at New Orleans' former Southern Rep Theatre as well as co-founding and directing Loyola University New Orleans Center for Counseling & Education, a thriving mental health resource she is proud to continue to serve as chair of the advisory board. Sarah is trainer on faculty with Fluence (professional education in psychedelic-assisted psychotherapy and integration).
Healing Modalities
Psychodynamic Psychotherapy
Relational psychodynamic psychotherapy is an interpersonal process aimed at expanding consciousness and exploring depths of self and new ways of being. This is the primary therapeutic treatment through which other holistic healing modalities may be utilized.
Ketamine-Assisted Psychotherapy
With the aid of self-administered physician-prescribed ketamine, a psychedelic psychotherapeutic journey experience to access healing for trauma, anxiety, depression, and existential distress.
Psychedelic Integration Therapy
Mind-manifesting experiences with psychedelic substances can expand perspectives and support transformation; both pre-trip preparation and post-journey integration seek to minimize harm and support the therapeutic potential of altered-state insights within waking consciousness.
Aromatherapy
Essential oils in various forms, including custom blends, are used through inhalation to support individualized intentions such as relaxation, embodiment, present focus, mood support, emotional connection, panic attacks, insomnia, etc.
Shamanic Journeys
Using ancient spiritual technologies like drumming and rattling or sound healing and rapeh, journey to a realm within, where the symbolic and the intuitive may be experienced in ways beyond words.
Autogenic Hypnosis Relaxation Training
A self-generated hypnotic practice that utilizes one's mind to relax their own body for stress reduction, anxiety, somatic pain, and insomnia.
Meditation, Mindfulness, Breathwork
Various tools for going inward and experiencing presence, inspired by mindfulness, Reichian breathwork, kundalini meditation, and neuro-feedback.
Expressive Arts
Visual art as a tool of expression and interpretation can follow guided imagery meditations, shamanic or psychedelic journey work, and/or promote internal exploration with music.