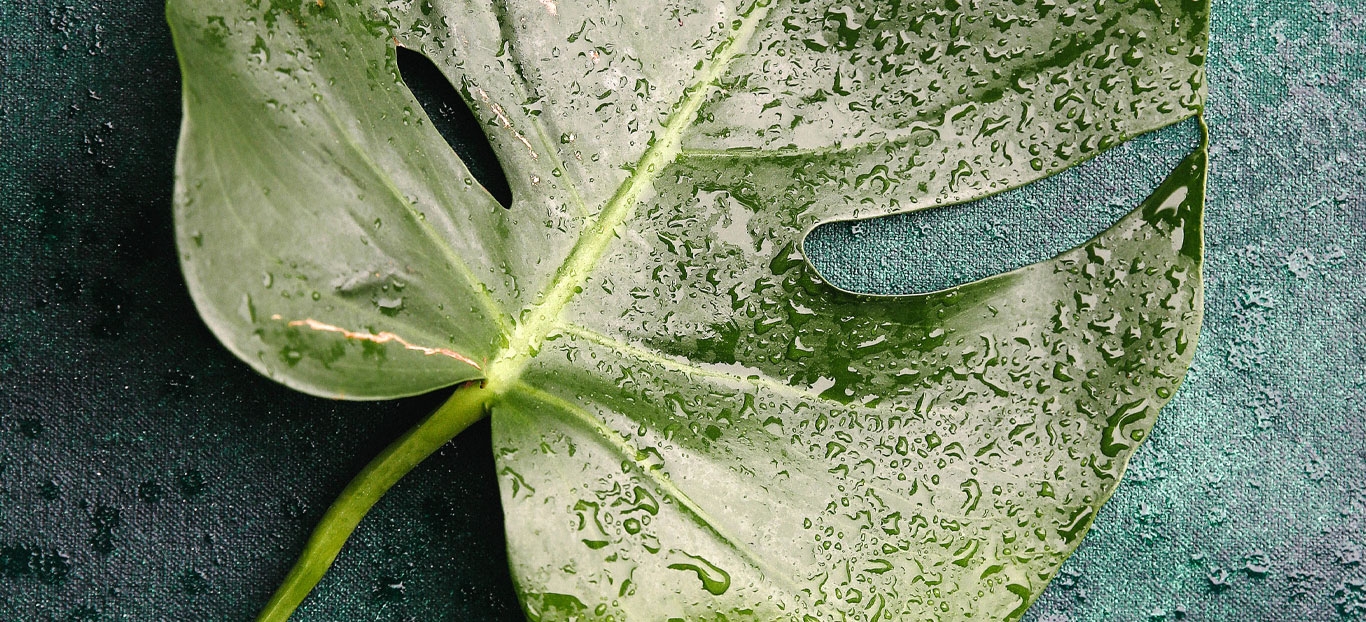 THE HEALTH COLLECTIVE
OUR

Practitioners
A shared belief in balancing the mind, body and soul unites us. Differences are what define us. We curated a team of celebrated health leaders to guide you in discovering your personal path to wellbeing. Private practices within a shared community embrace independent thinking and possess a mutual respect for different modalities — underscoring our mantra that what works for one is not the solution for all.
EXPLORE PRACTITIONERS BY >
Anikó Gréger

Integrative Pediatrician and Postpartum Consultant

Dr. Anikó Gréger is an Integrative Pediatrician and Postpartum Consultant who completed University of Arizona's fellowship in Integrative Medicine and Tulane University and Ochsner Medical Center's Pediatric residency program, where she served as Chief Resident. She is double board certified in both Pediatrics and Integrative Medicine and is trained in Perinatal Mental Health.

Dabney Jacob

Light Therapist + Life Coach

Dabney Jacob, certified light therapist and life coach helps clients to live a more luminous life filled with vibrant health, purpose, and joy. This former teacher guides clients in aligning their thoughts with their inner world. She helps clients implement strategies surrounding fearless communication, self-love, and acceptance into their daily lives and to augment their own healing. Dabney often uses high-tech light, sound and vibrational therapies to augment her coaching sessions such as Red Light technology, the Bemer, Biomat and more. 

Dodie Powers

Social Worker

Dodie Powers is a licensed clinical social worker providing individual and group therapy for young adults experiencing stressors due to life transitions, parents navigating life as a parent, and parents contemplating or undergoing fertility treatment. It is Dodie's goal to utilize a confidential and supportive space for her clients to address their needs and live their best life. 

Dr. Jared Glick

Physical Therapist

Jared Glick of PhysioNOLA is a Doctor of Physical Therapy who helps people stay active without pain medication or surgery. PhysioNOLA provides Primary Care Physical Therapy, meaning that clients usually seek our services before entering the industrial medical system. This reduces your risk of being swept away in excessive tests, invasive treatments, or impersonal PT. Through conversation and assessment, he figures out the source of your pain and immediately works with you to alleviate the issue.

Dr. Jeffrey Rouse

The Slow Wave Institute of New Orleans

Dr. Jeffrey Rouse of The Slow Wave Institute shares a powerful new wellness innovation. This novel technology delivers intelligent, complex, and enjoyable patterns of vibrations traveling throughout the body to create deep relaxation, calm clarity, autonomic nervous system balance, and cascading effects on physical and mental wellbeing.

Dr. Kendall Genre

Psychiatrist

Dr. Kendall Genre is a board certified psychiatrist treating adults with mood, attention and anxiety disorders. Some special areas of emphasis in her practice include treatment in pregnancy, postpartum, perimenopause and handling challenges posed by life transitions.

Dr. Mark Skellie

Clinical Psychologist

Dr. Skellie is a licensed clinical psychologist who focuses on helping individuals with anxiety, trauma, depression, impulse control problems, and chronic illness develop the resiliency to live fuller and more satisfying lives. He is also trained as a therapist for two clinical studies of psychedelic-assisted therapy and is hopeful that this unique type of treatment will become more widely available.

Dr. Maysa Alavi

Integrative Medicine Physician

Dr. Maysa Alavi is a board-certified physician and nationally recognized practitioner in Psychedelic Therapies, Ketamine Administration and Integrative Medicine. She unites cutting-edge Western science with Eastern wellness philosophies to heal mind, body and spirit. Dr. Maysa believes that simple changes can often yield meaningful results, incorporating multiple modalities into her practice—from prescribing pharmaceuticals and IV infusions to plant-based medicines and mind-body techniques.

Dr. Ray Worthy

Psychotherapist + Psychiatrist

Dr. Ray Worthy is a practicing psychotherapist and psychiatrist whose practice focuses on collaboration with individuals in the treatment, healing and growth opportunities inherent in eating disorders, behavioral and chemical addictive disorders, mood and anxiety disorders, as well as in communication and relationship counseling issues. Dr. Worthy has opened a ketamine assisted therapy (KAT) clinic at Spyre and also serves as the Principal Investigator of the New Orleans site for the MAPS sponsored Phase 3 clinical trials investigating the efficacy of MDMA assisted therapy for the treatment of PTSD.

Dr. Scott Roos

Ayurveda + Yoga Teacher + Energy Worker

Dr. Scott Roos is a Yoga teacher, energy worker and Ayurveda and Jyotisha practitioner. His private yoga sessions incorporate breathing, meditation and asana to address everything from anxiety and stress to back and neck pain. He also uses an Ayurvedic approach—herbs, diet, lifestyle, and cleansing—for weight management and whole-body wellness. Dr. Scott taps into the wisdom of ancient healing traditions such as Vedic Astrology to unearth patterns of karma, as well as Marma Chikitsa, tapping into subtle energy points to strengthen life force energy.

Ginger G. Touzet

Psychotherapist

Ginger Touzet is a practicing licensed professional counselor providing psychotherapy for individuals in adolescence into adulthood. She specializes in the treatment of anxiety, depression, and eating disorders. She encourages her clients to find balance and meaning in their lives with a psychodynamic approach to therapy through mindfulness-based techniques, cognitive behavioral therapy, and supportive based counseling.

Jessica Wieser

Holistic Esthetician

Jessica Wieser is a licensed esthetician specializing in using clean botanicals. She created Celestial Skin out of her love for using integrative approaches to effectively treat multi-ethnic skin. Jessica graduated from the esteemed Aveda Esthetics Program and has continued her education, joining the AHSCP and obtaining certifications in Sculptural Face Lifting Technique with Yakov Gershkovich, Gua Sha with Cecily Braden, and Fearless Beauties. She offers a full menu of signature facial treatments to address a variety of skin concerns.

John deMahy

Structural Integration Practitioner

John deMahy is a graduate of The Osteopathic College of Ontario, The Rolf Institute®, and the Louisiana State University School of Nursing. The majority of deMahy's clients initially seek relief from back, neck, and hip pain or the effects of trauma. Many later expand their goals to achieve new possibilities in movement and well-being. He's a recognized leader within the modality, having developed an algorithm to quickly detect and address pain, which he shares with other practitioners across the nation.

Katye Irwin

Counselor

Katye Irwin is a licensed counselor that works with clients to gain the necessary skills to cope with the pressures and struggles they are facing day to day through Cognitive Behavioral and Dialectical Behavioral Therapy.

Lauren Shepley

Physical Therapist

Lauren Shepley of Life Cycles Physical Therapy offers a whole-body integrative approach to treating physical dysfunction and promoting wellness. She specializes in pelvic floor therapy, visceral manipulation, and craniosacral therapy. Lauren's evaluations and treatments center around listening to the tissues of the body in order to determine and address the root cause of dysfunction and enhance the body's innate healing process.

Momentum Coaching and Counseling

Therapy Practice

Momentum Counseling and Coaching is a therapy practice focused on providing collaborative and creative mental healthcare. Fay Kimbrell, LMSW, Noelle Deltufo, LCSW, and Maxine Kimbrell, LCSW utilize novel somatic technology and believe in a holistic approach to health within a safe, sex positive environment focused on healing and growth.

Noell Eanes

Acupuncturist

Noell Eanes is consistently ranked among the top acupuncturists in New Orleans. She offers Five Element Acupuncture and Eastern healing techniques (including needle-less Shakuju therapy, cupping, gua sha, meditation, energy work and intuitive guidance) to help create and maintain physical and emotional wellbeing.

Sarah Zoghbi

Licensed Professional Counselor

Sarah Zoghbi is a Licensed Professional Counselor and internationally trained psychotherapist who provides a psychodynamic approach to therapy. Sarah's practice also incorporates various holistic approaches to facilitate healing of the mind, body, and spirit. Sarah works with her clients to cultivate a trusted significant relationship and safe space to welcome honesty with oneself, illuminate depths of consciousness, and explore new ways of being. Depending on individual needs, clients may utilize any number of the holistic healing modalities that Sarah practices, including ketamine assisted psychotherapy, psychedelic integration therapy, aromatherapy, shamanic journeys, autogenic hypnosis relaxation training, mindfulness, meditation, breathwork, naturopathic lifestyle psycho-education and/or expressive arts therapies. 
EXPLORE THE HEALTH COLLECTIVE >