Our Story
The inspiration for Spyre was born from a shocking diagnosis: cancer. At age 34 and mother of a newborn and toddler, Diana Fisher would go to whatever lengths necessary to beat the odds. In 2016, she underwent breast cancer treatment at Touro and MD Anderson Cancer Center in Houston, Texas. She believed in the power of alternative healing and spiritual practices and wanted to augment her healing process. Given the logistical challenges of seeking integrative oncology practices within the local area, she sought out care from the Block Center for Integrative Cancer Treatment in Chicago.
Diana had dedicated the greater portion of her life to helping others. Being able to obtain this privileged care left her feeling both grateful and guilty that everyone within her community did not have these healing modalities readily available to them. Despite being the owner of Tibetan House, where meditations, workshops and talks promote healthy spirits, she vowed to find a way to bring other aspects of healing closer to home. When she learned that the Scandinavian Jazz Church and Culture Center was put on the market, she knew it was just the sanctuary for health she was seeking. The space not only had outbuildings ideally suited to individual practitioner offices, a pool and courtyard, it featured stunning communal interiors to house lectures, group classes, therapeutic amenities, and fitness equipment.
But she knew she couldn't do it alone and turned to two people whom she knew would be as invested in the success of this community space as she was, her sisters, Kendall Winingder and Deborah Peters. Their synergistic skillsets formed a well-rounded plan to create a community space that reflects their ethos: many parts contribute to total wellness.
DIANA FISHER
Diana Fisher was born and raised in New Orleans, but it was a summer spent in Africa for a high school outreach program that she would unearth her passion for community service (and unknowingly meet the man she would reconnect with, and marry, years later). Exposure to the healing arts while becoming a trained reiki practitioner as a teen, Outward Bound trips, and her attendance at Trinity and Isidore Newman schools primed her for her educational pursuits in anthropology at Colorado College — studies that would take her on a deep dive into diversity across the globe ranging from Vietnam and Africa to Belize. After getting her bachelor's degree, hurricane Katrina hit New Orleans, so she raced home to help address the tragic loss experienced by the city. Diana ran a volunteer program through ACORN, aiding in the restoration of flooded homes and later served as director of a non-profit organization promoting the livability of New Orleans post-Katrina. This work with the community inspired her to pursue her master's degree in social work from Tulane, which took her to India for a social work initiative. It's here that she crossed paths with the Dalai Lama and her life shifted. She helped with a citywide effort that successfully brought the Dalai Lama to New Orleans and served as inspiration for her opening of the Tibetan House — a cultural hub, meditation center, and artist craft shop on Tchoupitoulas Street. The unique culmination of Diana's spiritual, professional, and personal journeys have led her to the vision and creation of Spyre with her two sisters. Today, Diana lives uptown with her husband, children Luna and Otis, and the family's dog, Gracie.  
DEBORAH PETERS
Though Deborah Peters' childhood home was New York, it was her summers spent with her family in New Orleans that would nurture her lifelong love of the city. Her undergraduate studies found her in Nashville, Tennessee, at Vanderbilt University, where she received her bachelor's degree. She later moved to Austin, where she would further her education, obtaining a master's in business administration from the University of Texas. Deborah's life path then led her to Los Angeles, where she resided for many years putting her business matriculation to the test, owning and operating a film equipment business. Her heartstrings eventually pulled her back to New Orleans, where she relocated to be closer to her parents and sisters, Diana and Kendall. Today, Deborah lives in the city with her husband and one of her three daughters — the other two pursuing their collegiate careers — and putting her business acumen to good use streamlining the business operations at Spyre. Like Diana, she too had visions of opening a space where one could explore the mind-body connection. She hopes that this endeavor will help New Orleans become a healthier city by making whole-body care and integrative practitioners more accessible. In her free time, she enjoys hanging out with her family, going for walks with friends, and listening to live music.
KENDALL WININGDER
Kendall graduated from the University of Georgia with a real estate degree in hopes of following in her father's footsteps as a real estate developer. After taking on her first endeavor, it quickly became apparent that her true passion was in design. This still holds true today, 15 years later with 20+ projects under her belt. Kendall loves working alongside her dad and husband in the family business, Felicity Property Co., where she serves as lead designer. She credits the collaborative process with builders and architects like Megan Bell, the architectural visionary for Spyre, as the wellspring of her creative inspiration. Kendall also spearheads Sugar Roots, an educational, nonprofit working farm that chips away at food disparity by empowering people to grow their own food through educational community programming. Those who visit The Well Café at Spyre benefit from this labor of love, as much of the produce is grown by Sugar Roots. In addition, her community involvement extends to advocating for children and animals through the Louisiana Children's Museum, Youth Empowerment Project and the LASPCA.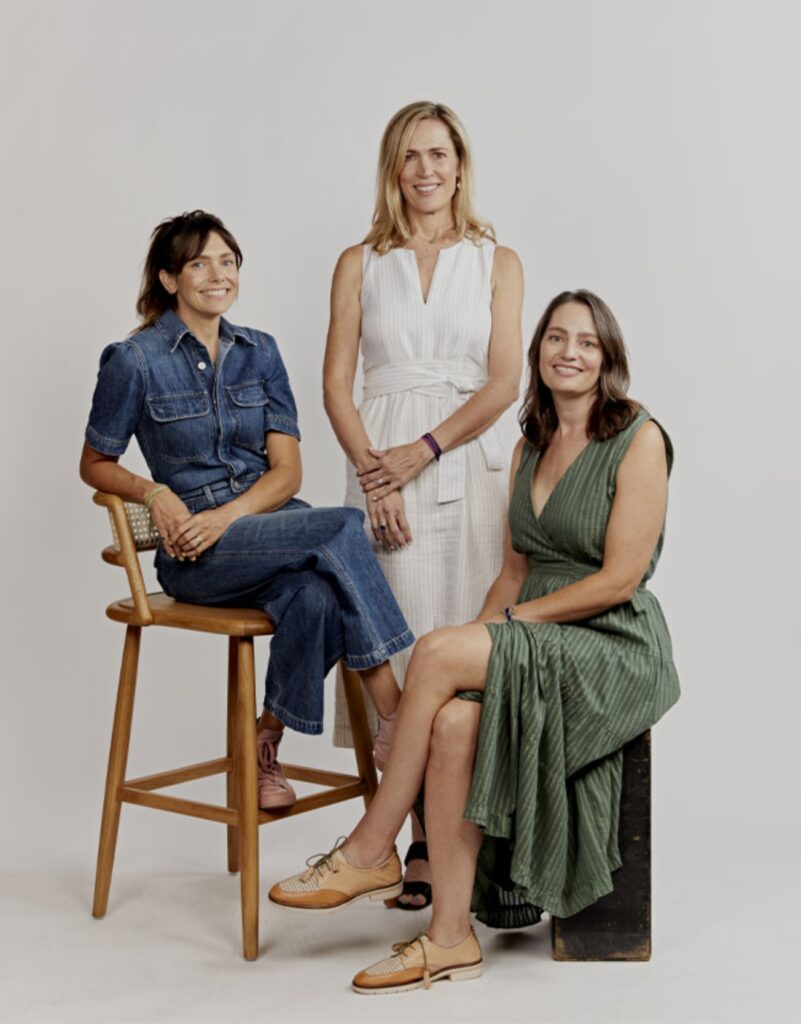 Originally a church for Norwegian travelers and most recently soothing souls through music as the Scandinavian Jazz Church, the building's foundation has long supported efforts of inclusivity and celebrations of life. Spotlighting the steeple, or spire, symbolizes our desire to honor this heritage of outreach as a modern beacon of healing.