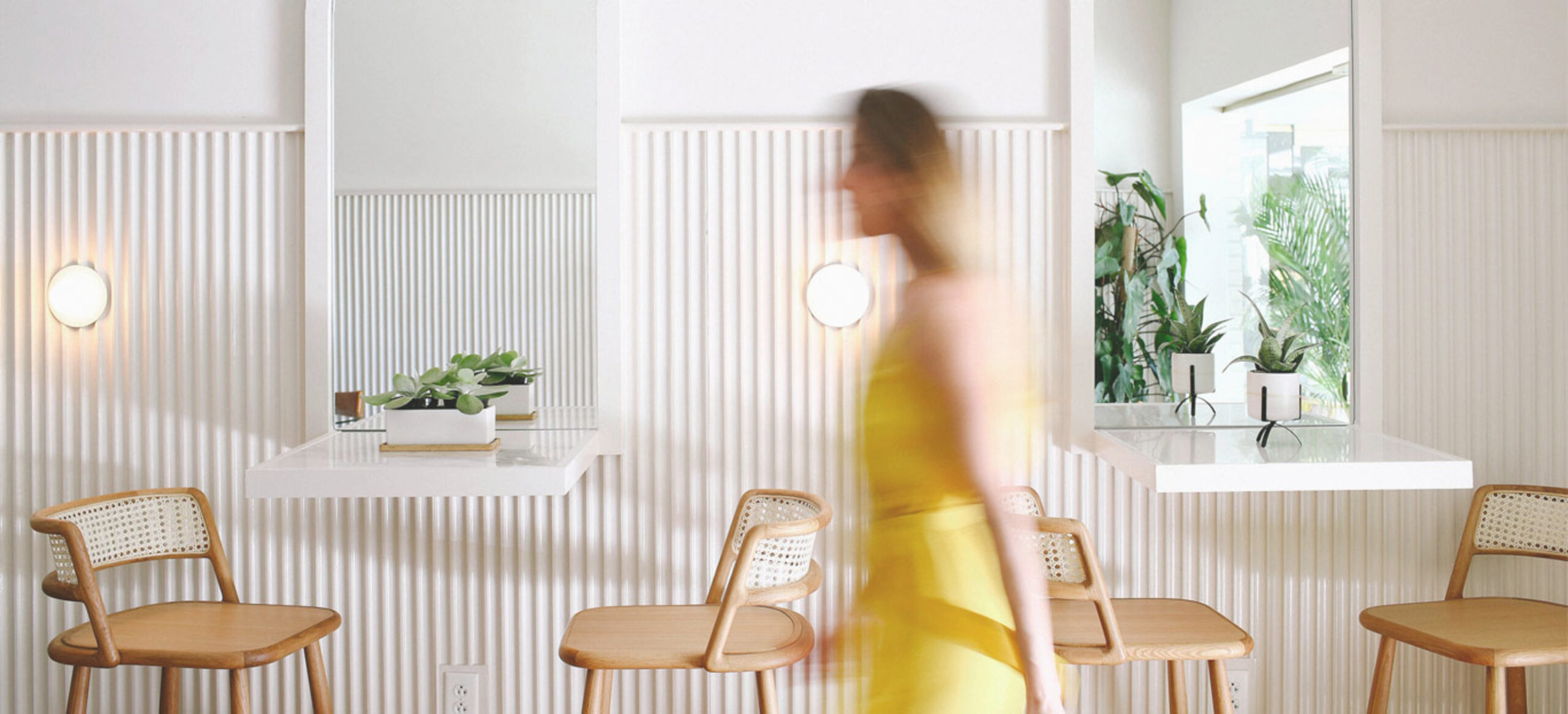 THE

Well

CAFÉ
Come here to fill your cup and replenish from within. Grab and go, order for pick up, or sit and savor at our café tables. Menus designed by a nutrition specialist harness the flavors of the season and showcase ingredients backed by scientific evidence — proving food is medicine. Deliciousness awaits.
Open Mon – Fri 7 AM – 2 PM; Grab-and-Go until 7 PM;
Sat Grab-and-Go 8 AM – 4 PM
Order in advance for curbside pickup.
Online orders available via the Toast app.
EXPERIENCE MENU BY >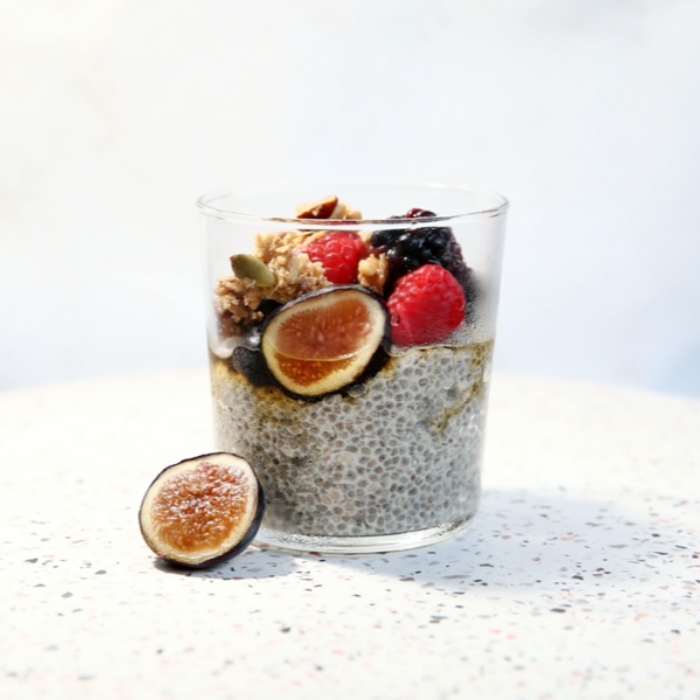 HOT OR COLD
Breakfast
Set the stage for the day with functional foods that are filling, comforting, and grounding.
Yogurt fermenting within a clay pot in the kitchen, buckwheat porridge warm and ready, and chia pudding serve as ancient masters of high-protein, nutrient-dense meals. Add kisses of sweetness in the form of hibiscus syrup or beekeeper honey without the blood sugar surge. It's the stuff great days are made of.
Seasonal
Drinks + Smoothies
A fast track to nutrition can be found inside a glass; the ultimate vehicle for booster foods condensed and consumed on-the-go.
Antioxidant elixirs like jewel-toned smoothies, rich and juicy are blended with organic berries and grass-fed, organic Kefir. Inflammation takes a backseat when sipping green mango, ginger and coconut milk infused with vitamin B spirulina. Whether it's house made almond milk, oat milk, tea or coffee, we always see the glass as more than half-full…it's positively brimming.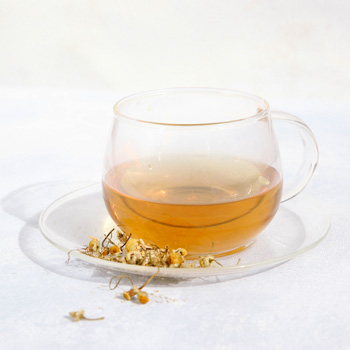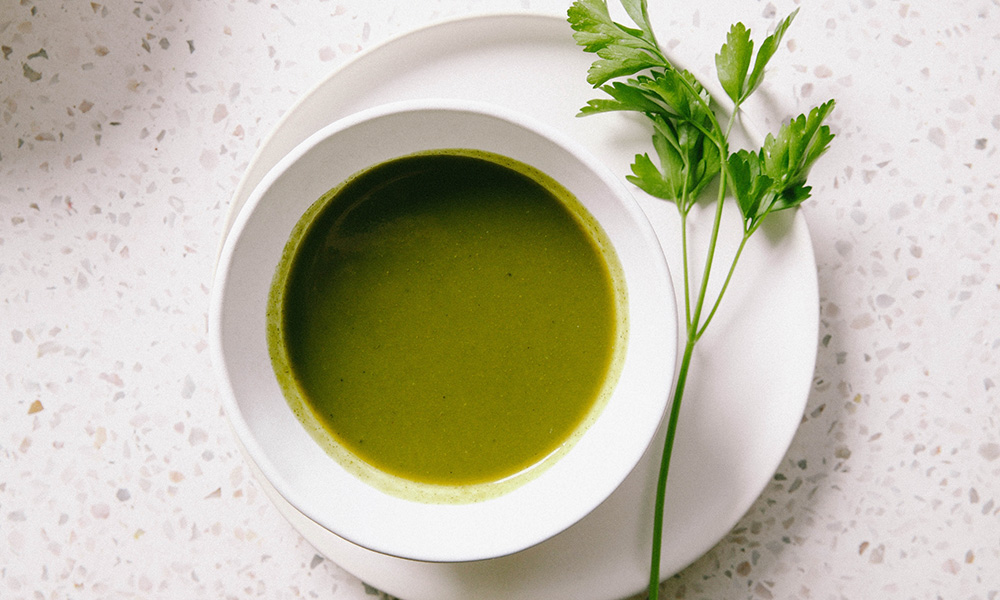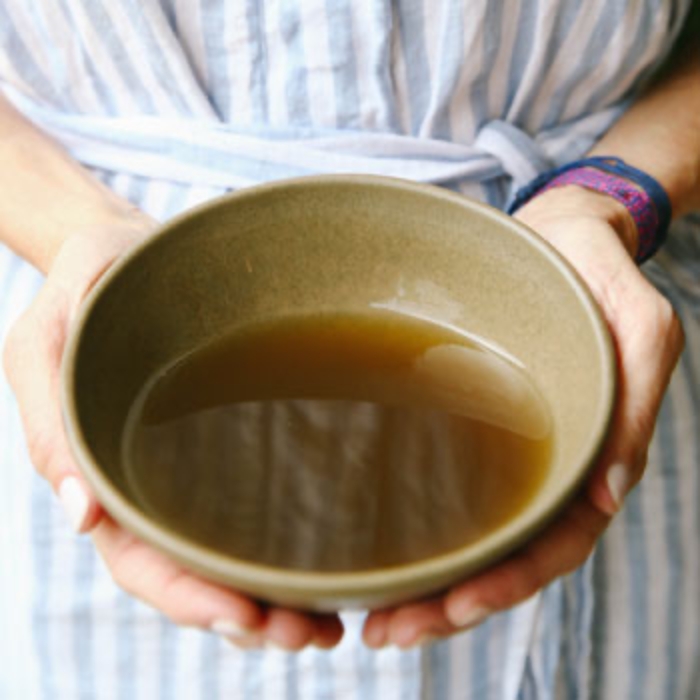 Grounding
Soups + Broths
All that's ancient and mythical marry into the flavors of our soups and broths. There's nothing fast about how these healing dishes are prepared.
Spices are roasted and ground, stock is cooked slowly over a low flame, and fresh herbs create unique flavor profiles. Brown rice purees and coconut milk add just the right thickness, and everything is sustainably sourced with zero tolerance for cruelty. Farm partnerships are key to ensuring the bones used to make our mineral-rich broths come from grass-fed cows raised in pastures with love and respect. It's goodness we know translates to the ladles of rich, restorative creations affectionately feeding our souls.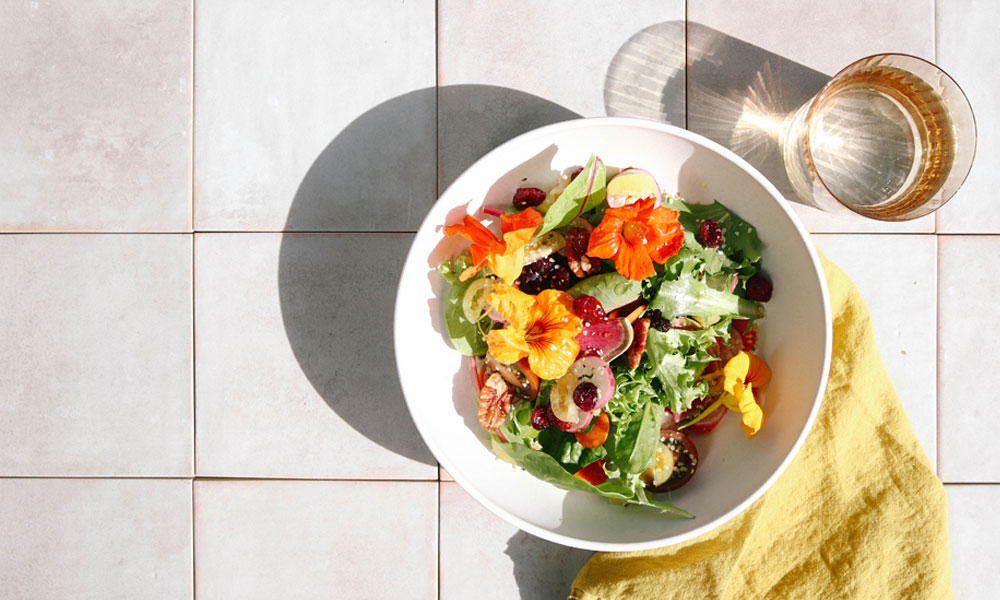 LOCAL PRODUCE
Salads + Bowls
Working on an organic farm in Hawaii for years, chef's love and respect of that which springs forth from the ground can be detected within her seed to plate approach.
Only produce grown onsite or ripened to perfection by local farmers consciously cultivating soil find a place at The Well Café tables. Dark leafy greens unladen with pesticides are topped by a mélange of star ingredients, cut small enough to enjoy forkfuls of flavor within each bite. Bowls give seasonal root vegetables their day in the sun, along with local brown rice and tofu, and medicinal mushroom freshly foraged nearby. Here you can be sure that whatever you find on the menu, it was picked just for you.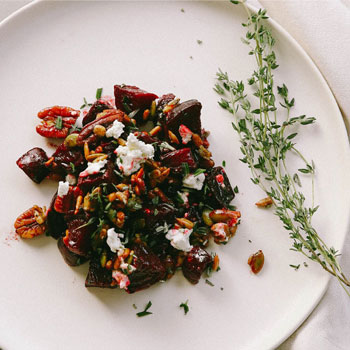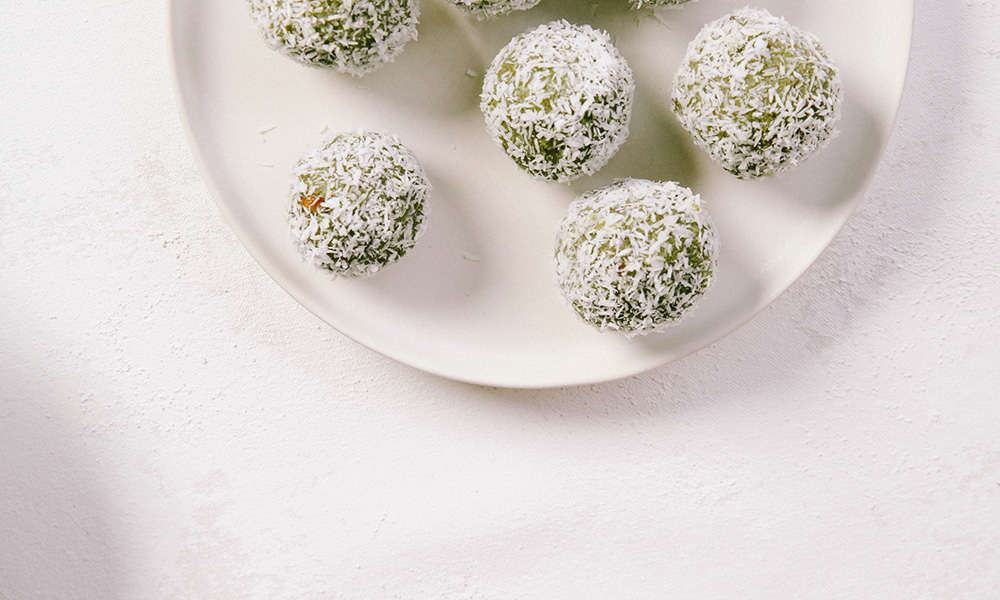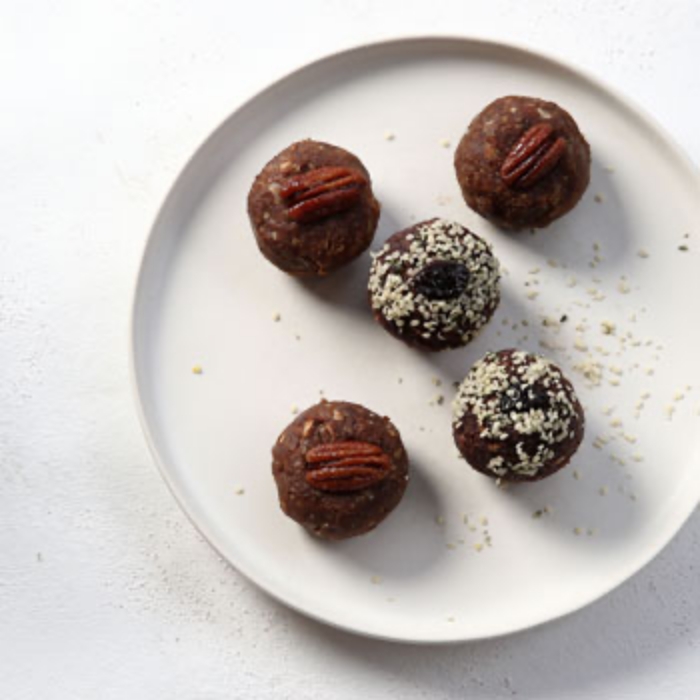 TO-GO CONVENIENCE
Snacks
Big nutrition comes in little bites.
Energy in the form of 100% organic matcha, cacao, and nuts are hand rolled into the power balls of winning flavor. Fat from coconut and a touch of sweetness from high-fiber dates or pure vanilla extract round out the palate and give you just the hit of nutrition you're craving.
Add Ons
Sometimes your body is begging for something a little extra. Be it a kick of protein in the form of a boiled egg, salmon or baked tofu, we have some toppings to help you customize to your cravings.
IN-HOUSE CHEF
Amelie Kindle

r
Chef Amelie is Spyre's in-house nutrition consultant. Through The Well Café, she partners with local farms to provide an awakened menu of fresh, clean, and nutrient-dense food.
A graduate of Bauman College, Chef Amelie subscribes to the notion that food is medicine and strives to heal our community from within. This means not only preparing foods that are healthful, but also designing menu items to address specific health concerns. She possesses a deep knowledge of the unique healing properties of the ingredients she uses and embodies a lifelong passion for the alchemical process of cooking — evidenced by every one of her flavorful, fun and vibrant creations.