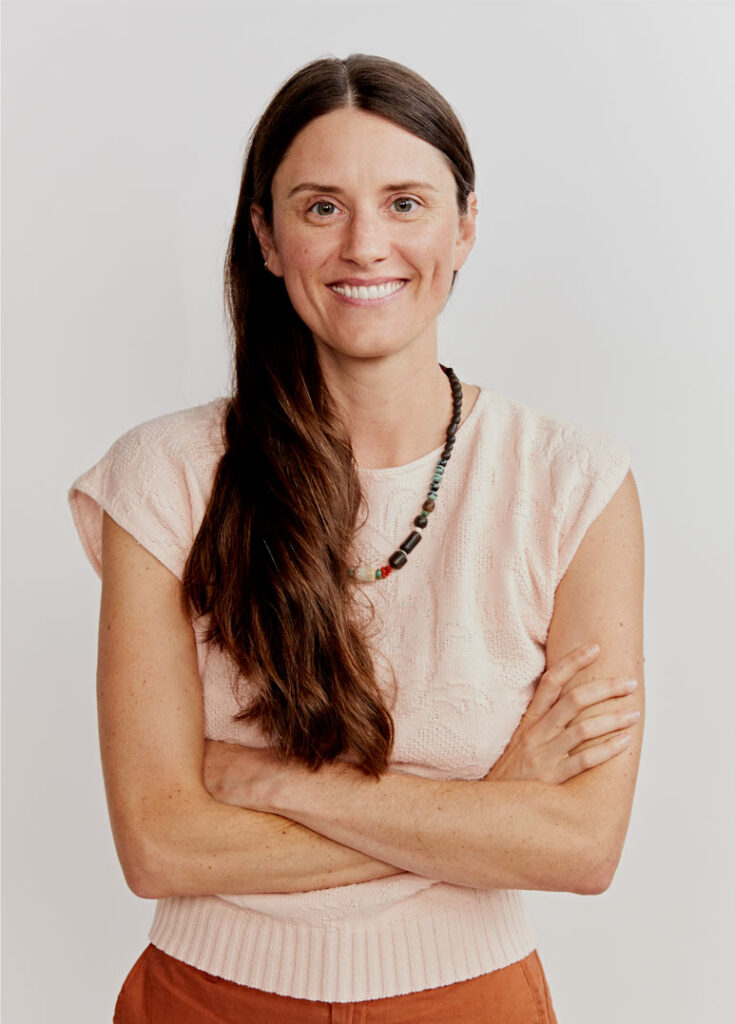 Lauren Shepley
Physical Therapist
L
Lauren Shepley, PT, DPT, is a board-certified physical therapist who specializes in pelvic floor and abdominal therapy. Her practice offers a whole-body, integrative treatment approach to treating physical dysfunction. Using traditional pelvic floor therapy, craniosacral therapy, visceral manipulation, Arvigo abdominal massage, and therapeutic breathing and yoga, evaluation and treatment are based on listening to the tissue of the body in order to determine and address the root cause of dysfunction and enhance the body's innate healing mechanisms. At the root of her practice is the understanding that the body knows what it needs to heal, recover from injury, build resistance to disease, improve function, and promote wellness. Over the years she has therefore sought out opportunities and training to learn how to listen to the language of the body in order to contact, connect with, and work with physical restrictions and limitations in a way that promotes movement and improves proprioception on the body's terms. Using gentle techniques that honor where each person's body is and how it shows up to sessions also facilitates a connection to the body for her clients and an opportunity to feel and understand the wisdom coming through the tissue
Lauren attended LSU's Doctor of Physical Therapy program, numerous pelvic floor continuing education courses and professional care training in the Arvigo Techniques of Maya Abdominal Therapy®. Additionally, her studies have included yoga teacher training with specific interest in prenatal and therapeutic yoga, meditation retreats, visceral manipulation through the Barral Institute and craniosacral training through the Upledger Institute.
Lauren lives in New Orleans with her two cats and enjoys walking in the woods, swimming in the ocean, taking cold baths in her courtyard, and reading.
Healing Modalities
Below are the primary conditions Lauren addresses within her practice:
Chronic pelvic pain
Urinary or bowel incontinence
Constipation, urinary retention
Digestive disorders
Painful sex
Back, neck, hip, abdominal pain
Pelvic organ prolapse
Diastasis recti
Menstrual concerns
Headaches/migraines
Spinal dysfunction
Post-operative scar tissue
Lauren incorporates an integrative approach that calls upon the following therapies:
PELVIC FLOOR THERAPY
Internal vaginal or rectal assessment and treatment to address dysfunction of pelvic floor muscles and sphincters.
VISCERAL MANIPULATION
Gentle manual therapy that helps the body to release restrictions and unhealthy compensations specifically related to the organs that cause pain and/or dysfunction.
CRANIOSACRAL THERAPY
Light touch, hands-on therapy that releases the tensions within the body by monitoring the rhythm of the fluid flowing within the central nervous system to initiate the body's own innate self-correcting (healing) mechanism.
ARVIGO THERAPY
Abdominal massage therapy that aligns the reproductive and digestive organs in order to improve the five forms of flow within the body – arterial, venous, lymph, neural, and energetic.
BREATH MOVEMENT
Basic breathing techniques to bring balance and harmony to the central nervous system; stretches and exercises to facilitate improved fluid dynamics and homeostasis to all body systems.