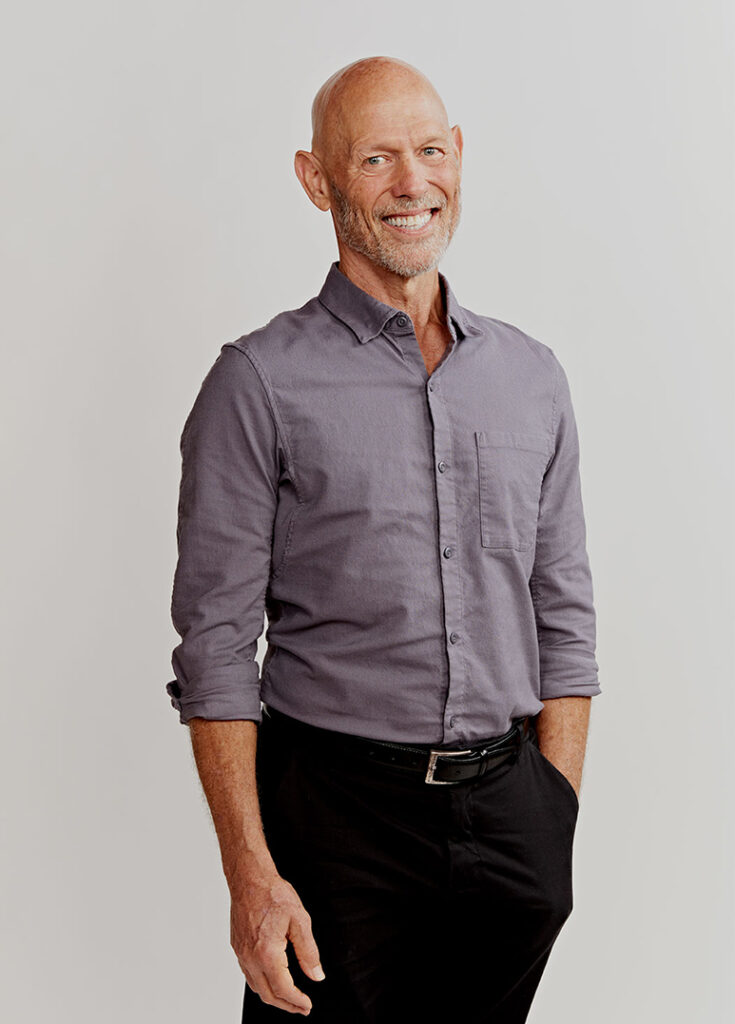 John deMahy
Structural Integration Practitioner
J
John deMahy, RN, DOMTP, is a graduate of The Osteopathic College of Ontario, The Rolf Institute®, and the Louisiana State University School of Nursing. John is the author of the teaching series Joint Restrictions in Structural Integration.
John began his career in orthopedics and emergency nursing. As he transitioned from nursing to Rolfing®, and with a background in semi- professional dance, John taught dance kinesiology at the University of North Carolina-Charlotte. John's commitment to the human potential movement — through yoga, mediation, Rolfing, and personal growth — has been his foundation for his robust Rolfing Structural Integration practice in New Orleans since 1985. In addition to his practice, John continues to develop and teach spinal mobilization techniques to Structural Integrators throughout the US and Canada, as well as anatomy for yoga teachers.
The majority of deMahy's clients initially seek relief from back, neck, and hip pain or the effects of trauma. Many, soon, expand their goals to achieve new possibilities in their sense of freedom, fluid movement, and well-being. His work includes manual therapy techniques for addressing the fascial, articular, visceral, neural, and cranial systems. His strength lies in examining the mechanics of one's movement in order to effectively address structural patterns and compensations that impact overall health and wellbeing.
A native of St. Martinville LA, John lives on Bayou St. John in New Orleans with his wife. Together they enjoy international travel, energy-based movement and meditation practices, great food, yoga, and cycling.